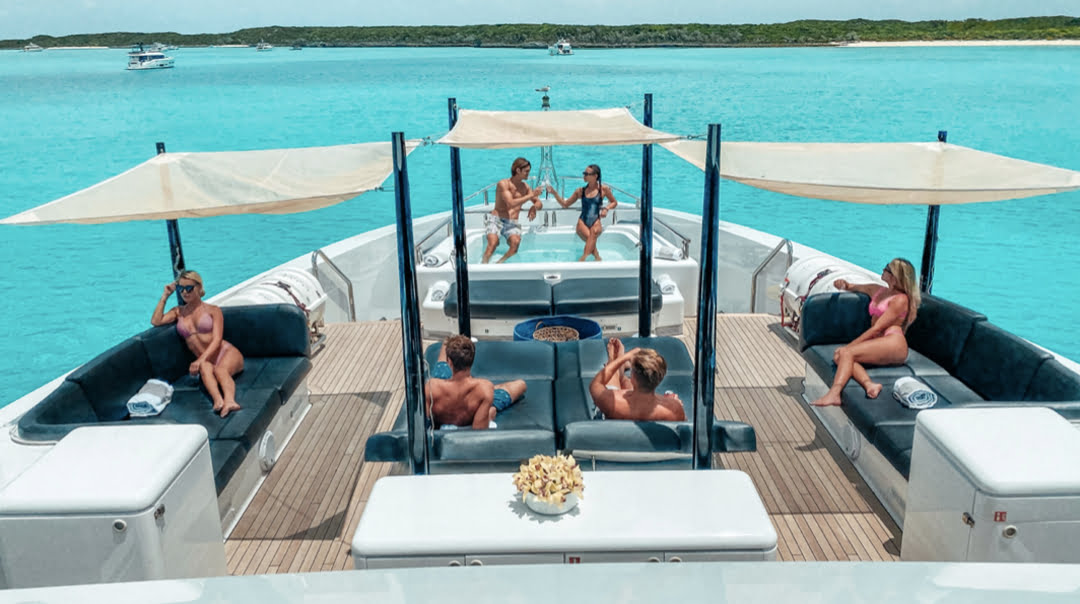 Boat Parties Miami
Unleash the Ultimate Luxury: Boat Parties in Miami with Billionaire Club Miami
Discover The VVIP Experience
Are you looking for boat parties in Miami? Miami, the glamorous city nestled on Florida's southeastern coast, is renowned for its vibrant nightlife, pristine beaches, and exclusive entertainment options. Among the myriad of experiences the city offers, boat parties stand out as an epitome of luxury and excitement. In this article, we will delve into the allure of boat parties in Miami, focusing on the unparalleled experiences provided by Billionaire Club Miami, an esteemed company dedicated to delivering unforgettable moments on the high seas.
The Miami Magic: Unraveling the Allure of Boat Parties
Miami, often referred to as the "Magic City," is celebrated worldwide for its pulsating energy, opulent lifestyle, and a diverse cultural scene. The city's allure reaches its zenith during boat parties, where guests revel in the surreal combination of sea, sun, and splendor. Miami's stunning coastline, adorned with iconic landmarks like South Beach and Key Biscayne, provides the perfect backdrop for an unforgettable nautical celebration.
Billionaire Club Miami: The Epitome of Extravagance
At the heart of Miami's boat party experience lies Billionaire Club Miami, a preeminent luxury event organizer, synonymous with opulence and grandeur. With years of industry expertise and a passion for creating extraordinary moments, the company stands as a beacon of excellence in the realm of high-end entertainment.
An Unrivaled Fleet of Luxury Yachts
Billionaire Club Miami boasts an unparalleled fleet of luxury yachts, each meticulously designed to cater to the desires of discerning clientele. From sleek and intimate vessels for private gatherings to expansive superyachts for large-scale events, their fleet ensures a seamless fusion of comfort and sophistication.
Bespoke Experiences Tailored to Perfection
The key to a remarkable boat party lies in the details, and Billionaire Club Miami excels in crafting bespoke experiences tailored to the preferences of each guest. From personalized itineraries to bespoke culinary delights and world-class entertainment, every aspect is curated with finesse, ensuring an unmatched journey of indulgence.
Captivating Themes to Amplify the Extravaganza
To elevate the allure of boat parties, Billionaire Club Miami presents captivating themes that infuse an element of wonder and excitement. Whether it's a glamorous masquerade affair, a tropical paradise setting, or a sophisticated black-tie soirée, these themes add an extra layer of charm, making each event truly one-of-a-kind.
Exclusive Access to Miami's Hottest Events
As a premier luxury event organizer, Billionaire Club Miami offers more than just boat parties. Guests gain exclusive access to the city's most sought-after events, high-profile clubs, and celebrity-studded gatherings, creating a holistic experience of the Miami and Niagara lifestyle.
Unparalleled Entertainment: Setting the Stage for Extravagance
At the heart of every Billionaire Club Miami boat party lies the promise of unparalleled entertainment. World-class DJs, live performances by A-list artists, and mesmerizing light shows transform the yacht into a euphoric oasis, where guests dance the night away under the starlit sky.
The Euphoria of Water Sports and Onboard Amenities
Billionaire Club Miami takes the excitement up a notch by offering an array of exhilarating water sports activities. From jet skiing to snorkeling, guests can indulge in thrilling adventures in the crystal-clear waters of Miami. Onboard amenities, including Jacuzzis, premium bars, and lavish lounges, pamper guests with utmost luxury and comfort.
A Haven for Networking and Building Connections
Beyond the glitz and glamour, boat parties by Billionaire Club Miami provide an unparalleled environment for networking and building connections. Business tycoons, influencers, and high-net-worth individuals converge on these exclusive yachts, creating opportunities for fruitful partnerships and unforgettable memories. Dreams come true!
Booking a Memorable Boat Party Experience
Securing a spot on a Billionaire Club Miami boat party is a seamless process. With a user-friendly website and attentive customer support, interested guests can effortlessly explore available packages, check event schedules, and reserve their coveted spots for the most extraordinary celebrations in Miami. Book magicians, amazing singers (Ninelle, and more).
Join The Club – Infinity Blue
In the enchanting realm of boat parties in Miami, Billionaire Club Miami & Mykonos stands as the paragon of luxury and extravagance. With a fleet of exquisite yachts, personalized experiences, captivating themes, and unparalleled entertainment, their boat parties redefine the meaning of opulence. Embark on a journey of unforgettable moments and elevate your Miami experience with Billionaire Club Miami, where dreams become reality, and the magic of the city comes alive on the high seas.
Contact us today and we will create a dream experience for you!